Description
ONLINE TICKET SALES HAVE ENDED, BUT WE WILL REGISTER WALK UP REGISTRATIONS BEGINNING AT 8 AM ON SATURDAY.
This event is open to all youth 15 and under. Competitors will be divided into age groups with prizes in each for Biggest Fish, Smallest Fish, and Most Fish Caught. The grand prize regardless of age is a Move Angler kayak and a guided kayak fishing trip with Found 'Em Kayak Fishing Guides' Craig Gorton from Waterways and Feelfree Kayaks.
This is a catch and release tournament. After each fish has been weighed and measured, they will be released back into the lake. Your $10 registration fee includes a bucket, bait, and snacks and drinks. Competitors bring their own poles and current health guidelines must be observed.
No fishing license is required for residents under 16 years old. No boat fishing is allowed by competitors. All competitors must be accompanied by an adult.
Pre-registration is recommended. Fishing begins at 8:30 and ends promptly at 11:30.
All competitors will receive a reusable water bottle, pen, stickers, snacks and drinks, and a discount at local kayak fishing and paddlesports retailer Waterways.
Current public health guidance to stop the spread of COVID-19 and save lives must be observed.
Your $10 registration includes a bucket and bait, but competitors must bring their own poles.
This is a competition for kids and youth. Parents are allowed to help younger kids cast their poles. In the spirit of sportsmanship, any competitor receiving excessive assistance from an adult will be disqualified.
If you have any additional questions, please email parks@buncombecounty.org.
Date & Time
Sat, Jun 5, 2021 8:00 AM - 11:30 AM
Venue Details
Lake Julian Park
406 Overlook Road Extension, Arden, North Carolina, 28704, United States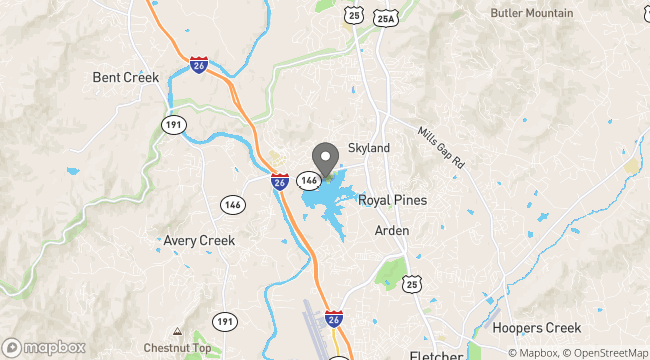 Buncombe County Recreation Services
Buncombe County Recreation Services: Connect Communities. Preserve Culture. Change Lives.